A Success Story by Alex Ferris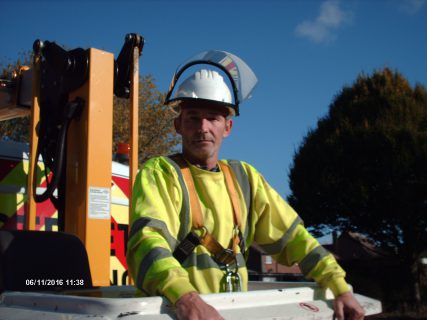 Hello,
 I am writing to thank you for your training courses that I took with yourselves:
Mewps, Harness, Ladder, Abrasive Wheels, and Confined Space. 
You may remember me
I paid for those courses myself a few years after I had a Stroke. 
Gaining those qualifications gave me an enormous amount of self-confidence, something I was lacking when looking for work.
I truly believe that the certificates I gained from attending and completing these training courses helped me back in to employment.
'I have to say it was the best investment I have ever taken part in' 
I am sorry it took a while to write to you but as you can understand I have been rather
 busy with my new job.
Which now brings me on to something I have had in mind for a long time:
Could you please send me details regarding the PASMA Towers for Users  and The Scaffold Inspection Course.
I know it will  be useful as proven by the other courses.  
'They have paid for themselves many times over'