Basic Fall Protection & Harness Pre Use Inspection
The Health and Safety at Work Act 1974 requires that those working at height be fully trained in the use of Safety Harnesses.
The aim of this half day Basic Fall Protection & Harness Pre Use Inepction course is to equip delegates with a basic theoretical knowledge and practical experience required to effectively reduce the risks associated with using personal fall arrest equipment and systems, and to carry our with competence "pre-use" harness and lanyard inspections as required by regulations.
Please note that this course does not allow trained delegates to inspect other colleagues fall protection equipment.
Registration is with OTS (Operator Training Services); own in house certification
OTS licence covers:
Operator / User
Covers 5 year period
A4 Certificate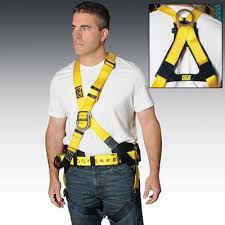 Agenda available for download